CEO of the Ghana Chamber of Bulk Oil Distributors has donated an unspecified amount of money to the 37 Military Hospital to help fight the COVID-19 pandemic.
The donation is to purchase 35,000 facial masks and 10,000 gloves to help combat the virus in the country.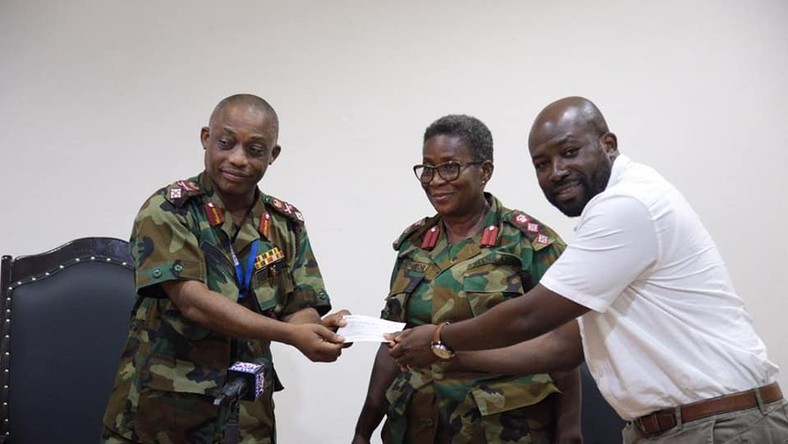 According to him,
"It will be disastrous to lose a health worker at this time and hence the need to make available all the tools and equipment to work safely. We support the hospital but we always do so very privately. But considering the magnitude of what we have in the country today, we have opened our support to the public to primarily encourage and inspire others to do the same and better."
Senyo's donation follows reports that the hospital was ill-prepared to cater for COVID-19 patients at its facility.
He urged everyone to support the fight against the COVID-19 with resources to complement government's effort in fighting the pandemic.
Senyo Hosi is a finance and economic policy analyst with management experience across varying industries including downstream petroleum, industry advocacy, public policy development, finance, logistics and commodity trading.
He serves on various public and corporate boards including the Ghana Highways Authority Board, Ghana's Ministry of Energy's Ministerial Advisory Board, the Private Enterprise Federation, Legacy Bonds Limited and NDK Capital Ltd.
Senyo holds a MBA in Finance and a MA in Economic Policy Management from the University of Ghana. He has been instrumental in the development and implementation of major policies in the Ghanaian energy sector, notably, the deregulation of the downstream petroleum sector, and the conceptual development and rationalisation of the Energy Sector Levies Act and its consequent debt management interventions.
He was awarded the Oil and Gas Personality of the year (Downstream) in 2016 by the Offshore Africa Magazine and the Africa Impact CEO award by the Africa Leadership Magazine in 2017.